Our History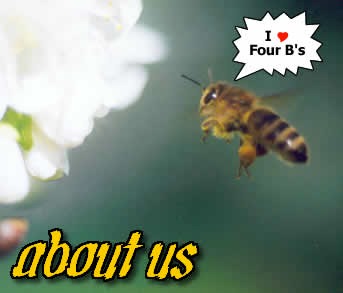 Bob began his beekeeping business in 1992. His interest in honeybees dates back to his childhood.

The major nectar flow in western Washington comes from the Himalayan Blackberry during the late spring. Our hives produce honey from this source.

During the months of July to September, our hives are moved to remote locations where they gather honey from the Fireweed plant. Fireweed grows mainly in mountain areas that have had fire damage or have been heavily logged. Light and flavorful, Fireweed honey is our most popular variety.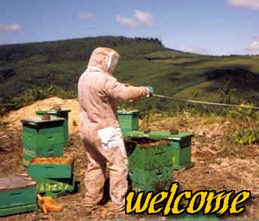 Our holly business also began in 1992. Bob started improving the one hundred holly trees on the family acreage. As a result, the Four B's Farm (named for our four Bowers) has continued to prosper, producing honey from our beehives and quality Christmas Old English and Variegated Holly.
We now produce wreaths from Noble Fir and Western Red Cedar with cones and Holly accents.
In 2008, Bob began making hand turned items such as wood bowls, ornaments, platters, and pendants.